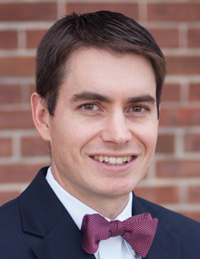 Of Counsel
Tim Bosson has been Of Counsel with Old Towne Associates, P.C. since June of 2015. He focuses his practice primarily in the areas of for and non-profit corporation organization and advisement and business, personal injury, and employment litigation.
Tim Bosson currently serves as the Executive Director of the Christian Legal Aid of DC and, for this reason, only takes select clients and cases. Mr. Bosson has extensive experience representing businesses, non-profit corporations, individuals, and churches and has handled numerous cases in Arbitration, Federal, Virginia and District of Columbia trial courts.
Mr. Bosson has extensive experience litigating cases in the following areas:
Constitutional Law – representing individuals, Churches, and other entities in cases involving 1983 Civil Rights violations, Federal Religious Land Use, and Institutionalized Persons Act (RLUIPA) violations, zoning disputes, tax exemption, and religious discrimination.
Employment Litigation – representing individuals in cases regarding Fair Labor Standards Act (FLSA) violations, Federal Title VII claims, VA State Wage and Hour violations, unemployment compensation disputes, pregnancy discrimination, retaliation and breach of employment contract issues.
Business Litigation – representing corporations and individuals in cases regarding state business torts, including trade secret, hiring, non-competition, and fiduciary duty violations. Mr. Bosson also has extensive experience litigating an assortment of contracts, construction agreements, loan documents and other written or oral agreements.
Personal Injury – Mr. Bosson has represented numerous individuals who have suffered traumatic injuries, including wrongful deaths, from car or pedestrian accidents, slip and falls, and intentional assaults. Mr. Bosson also concentrates in insurance coverage disputes.
Notable Cases:
Ward v. G.W. Motors, Inc. (American Arbitration Association, 16 457 Y 00715 13, 2015);  Mr. Bosson brought an action for a minority owner to receive a fair buy-out of his shares in a Corporation.  The client had been offered negative $25,000 for his 28% interest in the Company before the Arbitration; Mr. Bosson secured an award for the client of $617,977 plus an award of attorney fees in the amount of $235,219.
Home Care Solutions, LLC v. Capital Home Health Care, et. al., (Loudoun Cty, VA, CN 81820, 2015); Mr. Bosson brought claims of breach of contract, business conspiracy and tortious interference with contract for a staffing company who had an employee wrongfully taken by a former customer.  The jury found for Mr. Bosson's client and awarded $550,000 in damages and the court awarded attorney fees of $75,000.
Bailey v. Loudoun County Sheriff's Office, 288 Va. 159 (2014); Mr. Bosson brought a class action for over 50 Sheriff Deputies who had been wrongly underpaid for overtime hours.  Mr. Bosson, who had won part of the case at Trial, appealed the portion of the case he lost to the VA Supreme Court.  The Supreme Court overturned the lower court's decision and entered judgment in favor of the Sheriff Deputies.  In the end, the Deputies were awarded a total of $148,763 in unpaid wages.
Young v. Hoffman (Loudoun Cty, VA, CN 72949, 2013); Mr. Bosson represented an African-American man who was being mercilessly harassed and falsely charged with crimes by his white female neighbor.  The Jury awarded the client almost $100,000, mostly punitive damages, and the Court awarded the client $40,000 in attorney fees.  The case made the front page of the VA Lawyers Weekly Newspaper (8/5/13).
Prinz v. Piper, et. al., 09-C-415 (WV Cir. Ct., Jefferson County 2013).  Mr. Bosson was co-counsel in a wrongful death automobile crash where the jury awarded the Plaintiff, the estate of the deceased car passenger, $2.125 million dollars.
Riverdale Baptist Church, et. al., v. Anne Arundel County (US District Court of Maryland, JFM 06-CV-2796, 2010). A RLUIPA case where Anne Arundel County created discriminatory zoning and land use regulations that prevented the Church from building a facility for its Christian school. Three weeks in to a hotly contested jury trial the County conceded and agreed to allow the Church to build its private school and paid $3.25 million dollars.